What is Cyberus Key?
Your users will never need to remember or input a password again with Cyberus Key, our one-touch universal, user authentication system.
Why Cyberus Key?
Now you can guarantee your customers the highest level of protection against phishing attacks, identity and data theft, and more. By removing the risk of stolen passwords or credentials, you can eliminate one of the biggest cyber security threats..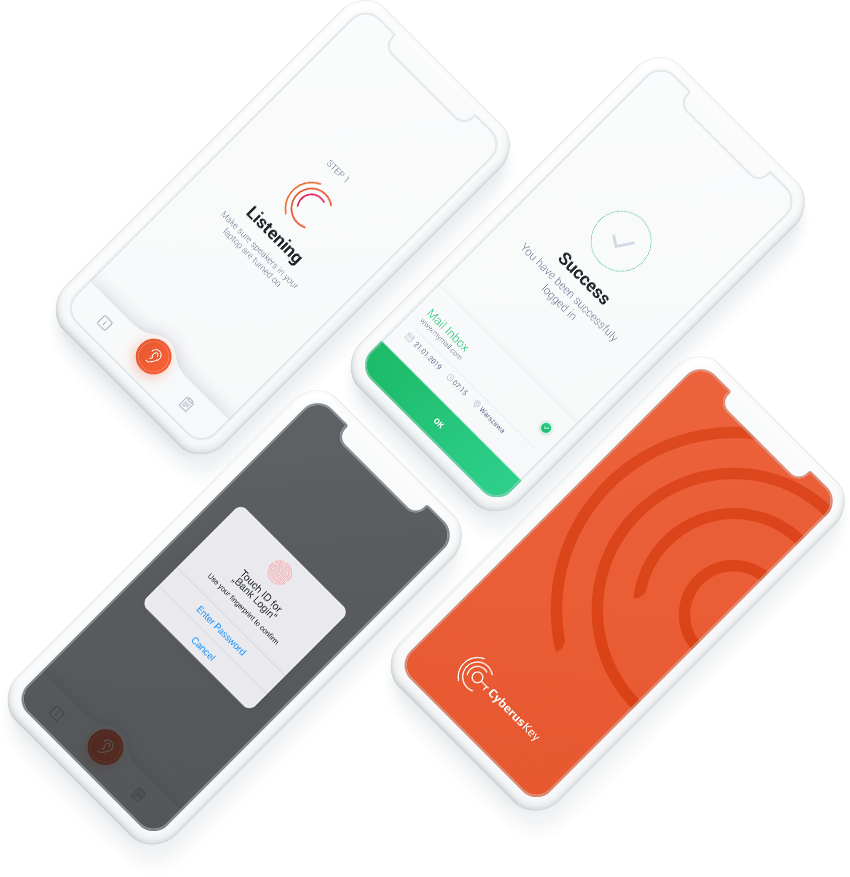 How it works
Deploying one-time audio token technology, the login transaction is secured between your
website and your user's smartphone. This is automatically sent to the Cyberus Key
authentication server where identity is confirmed, allowing the login to proceed –
all happening in a matter of moments.
Three simple steps for your customer
Your customer selects the Cyberus Key icon on your site, registers
just once and downloads the mobile app from their app store

Following installation, with just one touch, audio token technology
transmits a signal to their phone

Now automatically logged in, they can access services and
personal data safe in the knowledge their login is fully secure
---
Read Cyberus Key Privacy Policy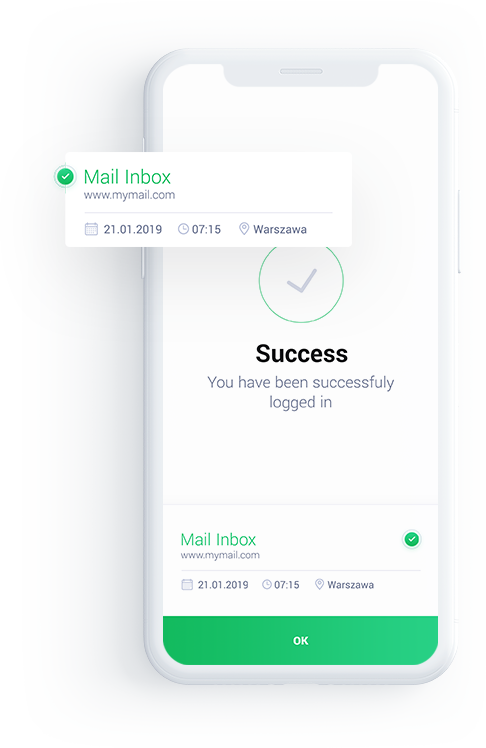 Download
Cyberus Key


Still not sure? Try Cyberus Key Demo