Cyberus Labs has taken a long but fascinating trip to deliver one of the most comprehensive cybersecurity solution ever built.
The aim was very ambitious – to develop further the original Cyberus Key technology that provided a secure password-less user authentication in the world of the traditional internet and extend it to the world of IoT.
Having wide experience in cybersecurity, encryption, steganography, digital media and complex IT systems development, Cyberus Labs' team took this bold challenge and created elaborated concept of the end-to-end cybersecurity for IoT.
Marek Ostafil, Cyberus Labs co-founder and COO worked with Jack Wolosewicz also co-founder, CEO & CTO on preparing the concept of the technology, system components and its features.
But it was possible only thanks to the European Commission's program SME Instrument to build such system. Under the lead of Marek Ostafil, Cyberus Labs had prepared successful grant application and won the financing.
SME Instrument has turned out to be the perfect tool for development of such innovative system. It gives the SME not only so needed financing but provides also other critical services. One of them was the EASME Coach services. This great tool includes a series of the coaching and mentoring sessions with the experienced EASME coach that is helping with the product development roadmap, competition analysis, team and company development and many other tasks so critical for a growing company.
We have to say that it worked for us very well and the assistance from the side of our EASME coach was one of the most valuable components of entire program.
But it was not all. Being a member of the prestigious group of the SME Instrument awarded companies we have won the credibility and a position of one of the best and the most innovative European companies. That was and is very helpful in building company's and ELIoT Pro's brand and business development. SME Instrument also provides business development and investment opportunities to the companies that are under the project's development but also for program's alumni.
We can only recommend SME Instrument to others and say that it is also very friendly to SMEs in terms of project management. Looking forward leading our project to the successful end and sharing with you further updates.
For further information please contact:
marketing@cyberuslabs.com


NOTES TO EDITORS:
About Cyberus Labs
Based in Poland, with proven Silicon Valley experience, we're a team of cybersecurity specialists that fully understand the new cyber threats faced by your business or organisation, whatever your size.
From traditional sectors who have fully embraced the digital age like banking and e-commerce to the fast-growing world of IoT, your consumers are under threat from hacking attacks in the form of phishing, identity and data theft, and much more. Put simply, we eliminate the risk of stolen passwords or credentials for both your users and devices – with our unique password-free authentication using one-time transaction codes. And that makes your users, data and devices more secure than ever before.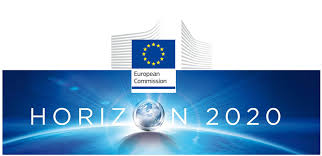 About Horizon 2020 SME Instrument
Horizon 2020 funds high-potential innovation developed by SMEs through the SME instrument. The SME instrument offers Europe's brightest and boldest entrepreneurs the chance to step forward and request funding for breakthrough ideas with the potential to create entirely new markets or revolutionise existing ones.
With SME Instrument and Horizon 2020 program European Commission acts as a courageous, bold and smart "angel investor". Because SME Instrument provides not only financing for the most outstanding European SMEs to develop their innovative solutions but also coaching and business development support. This is equally important to young and developing companies in their journey to success.

Cyberus Labs is the first Polish company selected for the SME Instrument grant in 2018, since the new evaluation process with pitching in Brussels was been introduced. To date, only 12 Polish SMEs have been selected as beneficiaries of the SME Instrument since its start in 2014.

ELIoT Pro joined the prestigious group of the most innovative European projects selected for funding from the SME Instrument (Horizon 2020) to complete development and bring the product to market as quickly as possible.