Press release
Katowice, May 7th, 2020
Cyberus Labs has completed another deliverable due as part of the European Commission's SME Instrument /Horizon 2020 programme, which demonstrates ELIoT Pro's potential for the Smart City and Industrial IoT.
In the task focused on "Implementation of the ELIoT Pro Lightweight Encryption technology for Human-to-Machine and Machine-to-Machine authentication and communication", we have demonstrated how ELIoT Pro system's features can protect connected components and applications in the Smart City and Industrial IoT areas.
We have presented in on the example of the pilot integration with City of Katowice's SmartCity monitoring system KISMiA using the Teletechnical Box that allows monitoring of environmental parameters.
It was a great possibility to show with the real environmental sensors and their real setup including CCTV camera how ELIoT Pro can provide security on many levels. ELIoT Pro's components, API and functionalities were combined and configured to demonstrate an example of environment managed and secured by ELIoT Pro platform:
1. ELIoT Pro H2M mobile app for secure, password-less human authentication, alerting and commands approval.
2. LE protocol as a secure telemetry data transmission encryption protocol with LE Core infrastructure for secure key provisioning.
3. ELIoT Pro IoT Hub for reading information from sensors.
4. ELIoT Pro cloud for centralized monitoring and alerting.
Additionally, we have also performed tests of Lightweight Encryption's ability to secure video streaming data.
This ELIoT Pro pilot implementation to be used with the City of Katowice's Smart City monitoring system was an important milestone for Cyberus Labs to prove the initial vision, which drove our successful SME Instrument application.
This has also demonstrated interest in ELIoT Pro from the side of the particularly demanding partner regarding cybersecurity, user and data protection requirements which is a public administration. ELIoT Pro has proven with success to be able to provide the highest cybersecurity protection level in all those areas.
This was an important recognition of not only the ELIoT Pro's system technological advancement and attractive cybersecurity capabilities but also the capability of Cyberus Labs to work with a prestigious public client.
Another most recent ELIoT Pro's implementations include the cutting-edge industrial automation project by Silesian Research Institute BOSMAL. It is ulterior proof that ELIoT Pro already enjoys the interest of the commercial clients from different industries. Implementation of ELIoT Pro's H2M component shows its potential and possibility to be used in many different environments and use cases. The experience gained through the systematic development of relationship with prospects and partners all over the world reflected also in ELIoT Pro's participation in a large smart industrial/agriculture international projects, developed jointly by Lance-Kamaka (NZ) and Convergence Wireless (USA), to which Cyberus Labs participation has been requested.
"We are happy to demonstrate the deployment of the ELIoT Pro on this initial scale in the City of Katowice and we are looking forward to expand the ELIoT Pro's protective layer over more of the city systems as Katowice's smart city system is being developed." says Marek Ostafil, co-founder of Cyberus Labs.

"ELIoT Pro's capabilities of the remote access with strong user authentication, remote monitoring of the Smart City system but also in the various fields of the Industrial IoT have proven not only to be a solution and an answer to the demanding user and data protection requirements but also to be the optimal solution for times of crisis such as recent Covid-19 pandemic. All this would not be possible without bold and generous support from the European Commission. We were able to develop ELIoT Pro system thanks to the European Commission' SME Instrument/ Horizon 2020 program and we are grateful for enabling us to create a cutting-edge cybersecurity solution that can work in the service of Smart City citizens and Smart Factory employees.", he added.
For further information please contact:
marketing@cyberuslabs.com


NOTES TO EDITORS:
About Cyberus Labs
Based in Poland, with proven Silicon Valley experience, we're a team of cybersecurity specialists that fully understand the new cyber threats faced by your business or organisation, whatever your size.
From traditional sectors who have fully embraced the digital age like banking and e-commerce to the fast-growing world of IoT, your consumers are under threat from hacking attacks in the form of phishing, identity and data theft, and much more. Put simply, we eliminate the risk of stolen passwords or credentials for both your users and devices – with our unique password-free authentication using one-time transaction codes. And that makes your users, data and devices more secure than ever before.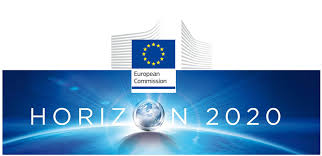 About Horizon 2020 SME Instrument
Horizon 2020 funds high-potential innovation developed by SMEs through the SME instrument. The SME instrument offers Europe's brightest and boldest entrepreneurs the chance to step forward and request funding for breakthrough ideas with the potential to create entirely new markets or revolutionise existing ones.
With SME Instrument and Horizon 2020 program European Commission acts as a courageous, bold and smart "angel investor". Because SME Instrument provides not only financing for the most outstanding European SMEs to develop their innovative solutions but also coaching and business development support. This is equally important to young and developing companies in their journey to success.

Cyberus Labs is the first Polish company selected for the SME Instrument grant in 2018, since the new evaluation process with pitching in Brussels was been introduced. To date, only 12 Polish SMEs have been selected as beneficiaries of the SME Instrument since its start in 2014.

ELIoT Pro joined the prestigious group of the most innovative European projects selected for funding from the SME Instrument (Horizon 2020) to complete development and bring the product to market as quickly as possible.