Press release
Katowice, May 31st 2019
We are pleased to announce reaching another milestone in ELIoT Pro system development. Within Horizon 2020/ SME Instrument programme we  just have submitted another element of ELIoT Pro's system: an IoT network monitoring component: Rules Engine. 

Securing IoT System operations by device monitoring and anomaly detection is nowadays one of the most crucial security features. This component is present also in the ELIoT Pro system and is our data analytics component. Rules Engine role is to enable user to to set IoT devices parameters, monitor their performance and with use of an AI engine provide predictive analytics and anomaly detection.  
Taking as an example a smart home heating system that for user's convenience should never go over the temperature of 27C and below 15C. Authorised user is able to set the limits of the temperature in the house and in case of a heating system exceeding set limits, the ELIoT Pro system will detect the anomaly, send alert to the user and will shut down the malfunctioning elements. It is a key tool for the security of the entire IoT environment as the ELIoT Pro IoT Hub will monitor and prevent devices from exceeding the safety parameters set up by the authorised users. This mechanism is especially important in the case of a IoT system hack, which may result in destructive commands being issued to IoT devices by a human hacker or a compromised IoT hub or firewall.
Thanks to European Commission's funding within SME Instrument programme we can deliver another security component that is designed to protect users in their smart environments.
We're happy to announce another milestone of the ELIoT Pro system development and we'll be revealing more exciting news about ELIoT Pro and Cyberus Labs over the coming months. So, stay tuned!
In the meantime, click here to find out more about ELIoT Pro or contact us at office@cyberuslabs.com to speak to one of our team.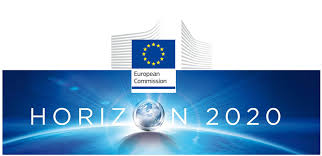 About Horizon 2020 SME Instrument
Horizon 2020 funds high-potential innovation developed by SMEs through the SME instrument. The SME instrument offers Europe's brightest and boldest entrepreneurs the chance to step forward and request funding for breakthrough ideas with the potential to create entirely new markets or revolutionise existing ones.
With SME Instrument and Horizon 2020 program European Commission acts as a courageous, bold and smart "angel investor". Because SME Instrument provides not only financing for the most outstanding European SMEs to develop their innovative solutions but also coaching and business development support. This is equally important to young and developing companies in their journey to success.

Cyberus Labs is the first Polish company selected for the SME Instrument grant in 2018, since the new evaluation process with pitching in Brussels was been introduced. To date, only 12 Polish SMEs have been selected as beneficiaries of the SME Instrument since its start in 2014.

ELIoT Pro joined the prestigious group of the most innovative European projects selected for funding from the SME Instrument (Horizon 2020) to complete development and bring the product to market as quickly as possible.