As we have mentioned already some weeks ago Cyberus Labs is pleased to announce its presence and participating in the first edition of the Smart City Expo in Łódź, Poland. We are presenting our newest achievement in ELIoT Pro system development.

In partnership with APA Group we are proud to present the first pilot implementation of ELIoT Pro's user authentication component with APA Group's NAZCA system.

NAZCA  is a complex system used in management and optimization of building automation processes, which allows business benefits to be maximized. This universal technology automates information flow processes, replacing BMS (Building Management System), SMS (Security Management System) and EMS (Energy Management System) systems. Advantages of the system include its clarity and convenient use, adaptation to any building and the ability to create a system distributed among many computers, making the system limitless in terms of size and effectiveness. This system efficiently combines all information into a single, cohesive picture, allowing convenient building management and full process control, and it may be operated from any mobile device with Internet access.

ELIoT Pro pilot implementation provides key security component for user authentication in NAZCA system.
It has been a pleasure to work with APA Group Team. And we are looking forward to future fruitful cooperation!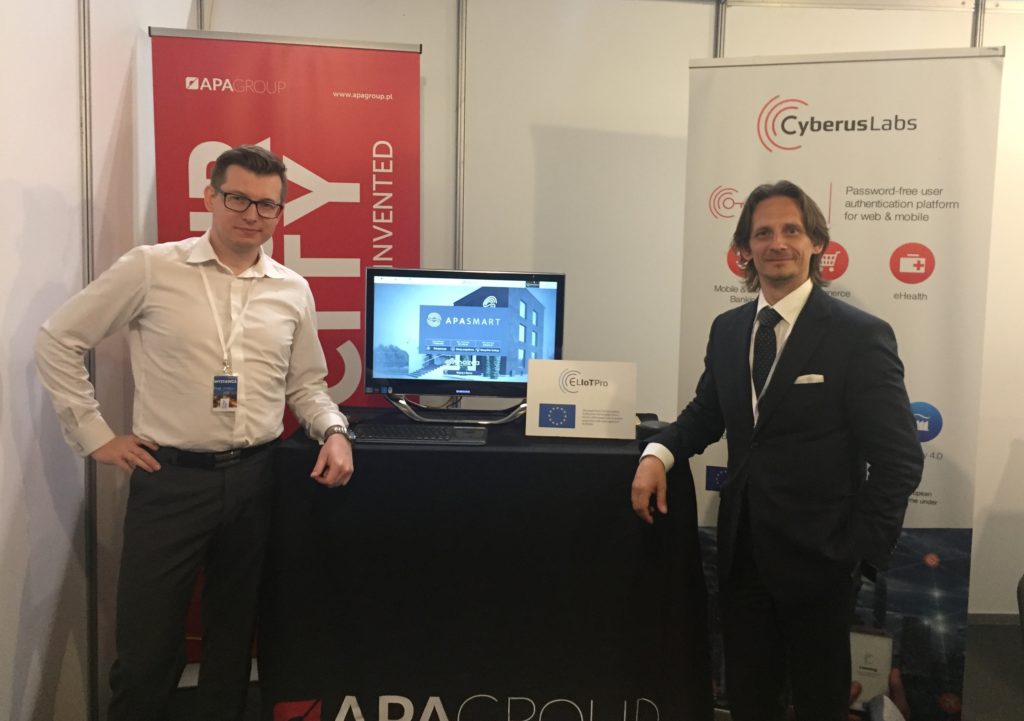 APA Group is the leader of the smart industrial automation and building management systems market. APA Group has 15 years of experience and dozens of successful implementations for institutions, private customers, municipalities and industrial sites across the globe. APA is a group of creative professionals, who develop and implement state of the art solutions in the field of smart automation in our every day lives.h

Stay tuned for more updates from the Smart City Expo in Łódź!