Cyberus Labs has been invited to be a partner of 32nd Digital Economy and Telecommunications Summit in Santander, Spain and to present for the first time our newest system ELIoT Pro as a solution for cybersecurity issues of the automotive industry.
On September 5th, Cyberus Labs' CTO Jack Wolosewicz has presented current cybersecurity threats for connected and smart cars – rely attacks and cloning attacks as well as problem of secure user authentication.  Jack Wolosewicz presented our solution to those problems – IoT dedicated cybersecurity solution ELIoT Pro that is a perfect technology for automotive industry. ELIoT Pro eliminates current cyber threats for smart cars and is also a perfect fit for growing industry of sharing economy, rental cars etc.
ELIoT Pro was presented in the company of Cyberus Labs' Technology Partner – Grupo Premo S.A. – a world leader of the smart/connected car keyless access technology.
Watch Jack Wolosewicz's presentation form Santander at: http://www.siremediacloud.net/media/entrypoint/santander32/?
(on the video timeline click: More Videos [far right hand end of the timeline], select video of September 5th.  From the pop-up list of the videos. Jack Wolosewicz presentation starts at 4:21:00)
The project ELIoT Pro has received funding from the European Union's Horizon 2020 research and innovation programme under grant agreement No 822641.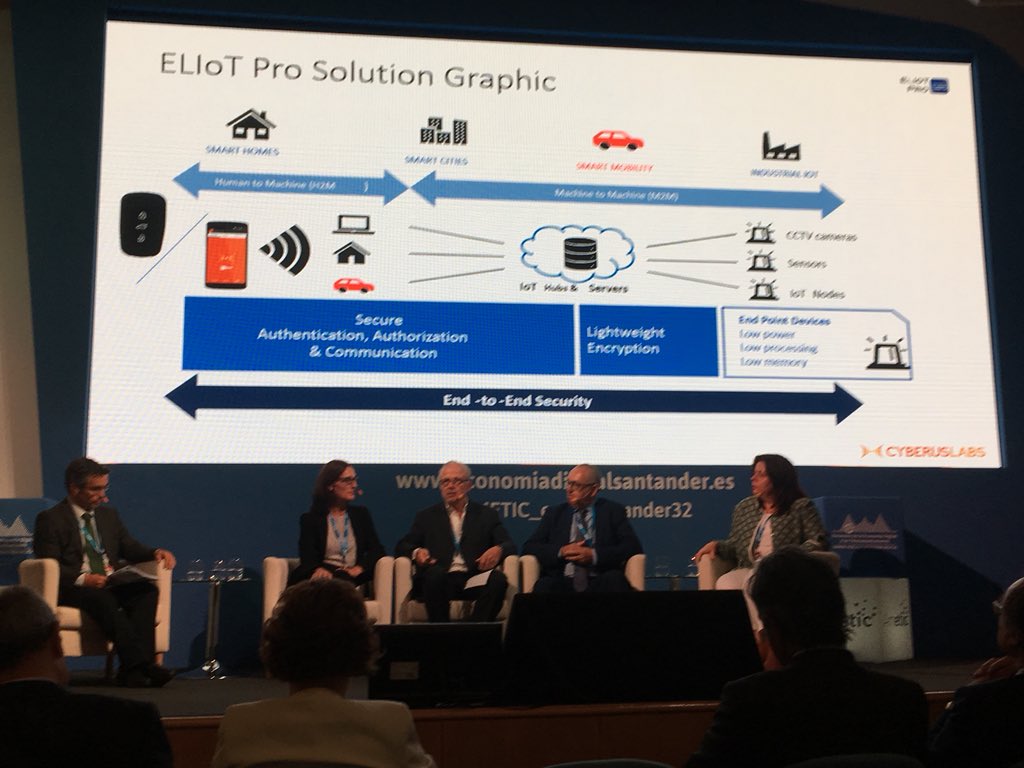 Jack Wolosewicz (third from the left) during presentation of ELIoT Pro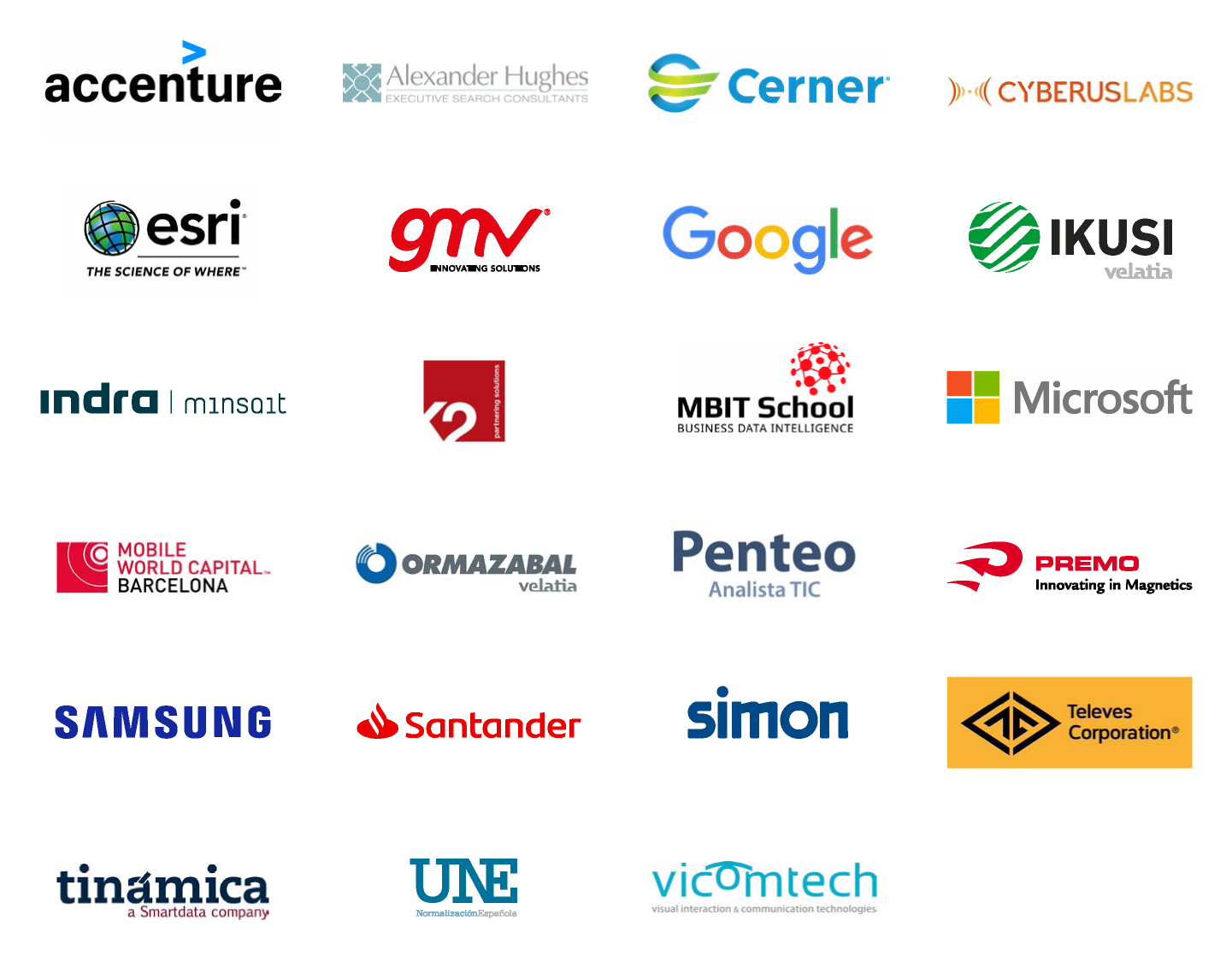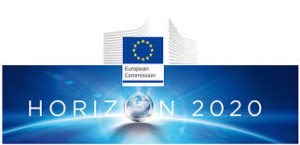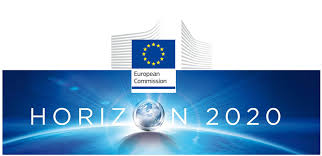 About Horizon 2020 SME Instrument
Horizon 2020 funds high-potential innovation developed by SMEs through the SME instrument. The SME instrument offers Europe's brightest and boldest entrepreneurs the chance to step forward and request funding for breakthrough ideas with the potential to create entirely new markets or revolutionise existing ones.
With SME Instrument and Horizon 2020 program European Commission acts as a courageous, bold and smart "angel investor".  Because SME Instrument provides not only financing for the most outstanding European SMEs to develop their innovative solutions but also coaching and business development support. This is equally important to young and developing companies in their journey to success.
Cyberus Labs is the first Polish company selected for the SME Instrument grant in 2018, since the new evaluation process with pitching in Brussels was been introduced. To date, only 12 Polish SMEs have been selected as beneficiaries of the SME Instrument since its start in 2014.
ELIoT Pro joined the prestigious group of the most innovative European projects selected for funding from the SME Instrument (Horizon 2020) to complete development and bring the product to market as quickly as possible.