Press release
Katowice, April 14th, 2020
Cyberus Labs has completed another deliverable due as part of the European Commission's SME Instrument /Horizon 2020 programme, which demonstrates ELIoT Pro's integration with Partners technologies.
At this stage of the project, we have presented the implementation of the ELIoT Pro Lightweight Encryption (LE) for Human-to-Machine and Machine-to-Machine authentication and communication use cases.
We have demonstrated how our solution is compatible with the vast majority of Industrial IoT devices on the market today and can be introduced in the next decade to be used by low power, low processing and low memory devices. Lightweight Encryption has enabled devices to capture, store and transmit data securely through widely used communication channels/networks e.g. long-range radio, cellular networks, IP protocols. One of the main features of the Lightweight Encryption is device to device authentication component ensuring that only authorized devices can transmit and receive data.
In the first use case we have showed Lightweight Encryption Core technology secure provisioning and distribution of Lightweight Encryption keys and how it can be integrated by clients. The second use case is showcasing the raw Lightweight Encryption for lower power platforms and long-range radio transmission technology – LoRa. We have also run a comparison analysis on performance of our Lightweight Encryption and AES 128 – one of the most used encryption standards – and presented how clients and partners can benefit from the use of Lightweight Encryption over LoRa network.
LoRa Technology
The LoRa technology was born in Grenoble, France, developed by startup Cycleo in 2009. In 2012, it became the standard protocol of The LoRa Alliance, an open, non-profit association that has grown to more than 500 members (that include companies throughout North America, Europe, Africa, and Asia, and its founding members include IBM, MicroChip, Cisco, Semtech, Bouygues Telecom, Singtel, KPN, Swisscom, Fastnet, and Belgacom). LoRaWAN is the open-standard networking layer governed by the LoRa Alliance.
Lightweight Encryption securing and encrypting LoRa based communication
We have run also performance testing that includes time calculation for messages exchanged back and forth using: 1) no encryption, 2) AES-128 encryption and 3) LE encryption. Analyzing normalized time/byte comparison gave us the confirmation that our Lightweight Encryption is faster than AES in all tests.
One of the most positive aspects of this performance analysis is that it allows us to see in a real messaging round trip case for LoRa that Lightweight Encryption is always faster – even up to 20 times (!) – depending on the setup.
We were able to show that ELIoT Pro's Lightweight Encryption can be a huge advantage in the sense that allows for bigger data bandwidth and improved security. Furthermore, Lightweight Encryption opens up the integration of other chips less powerful and less expensive in clients' platforms, driving costs down and increasing competitiveness.
"The Lightweight Encryption technology constitutes a significant advancement over current IoT encryption technologies as it solves the two fundamental problems currently plaguing the IoT Cybersecurity industry: encrypting traffic where computing resources are scarce and authenticating devices to make a "Friend or Foe" determination of devices connected to an IoT network." says Jack Wolosewicz, Cyberus Labs Co-founder, CEO& CTO – inventor of the Lightweight Encryption concept.

"We are happy with the results of the tests that are significantly better than we have expected designing the original technology. The substitution cipher approach to Lightweight Encryption provides computationally inexpensive encryption, while the dynamic, data informed, nature of the encryption key generation algorithm provides robust IoT device authentication also for such communication technologies as LoRa bringing unprecedented security for vast number of devices using it.", he added.
For further information please contact:
marketing@cyberuslabs.com


NOTES TO EDITORS:
About Cyberus Labs
Based in Poland, with proven Silicon Valley experience, we're a team of cybersecurity specialists that fully understand the new cyber threats faced by your business or organisation, whatever your size.
From traditional sectors who have fully embraced the digital age like banking and e-commerce to the fast-growing world of IoT, your consumers are under threat from hacking attacks in the form of phishing, identity and data theft, and much more. Put simply, we eliminate the risk of stolen passwords or credentials for both your users and devices – with our unique password-free authentication using one-time transaction codes. And that makes your users, data and devices more secure than ever before.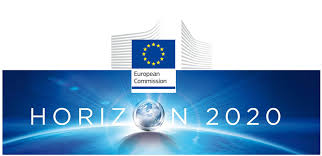 About Horizon 2020 SME Instrument
Horizon 2020 funds high-potential innovation developed by SMEs through the SME instrument. The SME instrument offers Europe's brightest and boldest entrepreneurs the chance to step forward and request funding for breakthrough ideas with the potential to create entirely new markets or revolutionise existing ones.
With SME Instrument and Horizon 2020 program European Commission acts as a courageous, bold and smart "angel investor". Because SME Instrument provides not only financing for the most outstanding European SMEs to develop their innovative solutions but also coaching and business development support. This is equally important to young and developing companies in their journey to success.

Cyberus Labs is the first Polish company selected for the SME Instrument grant in 2018, since the new evaluation process with pitching in Brussels was been introduced. To date, only 12 Polish SMEs have been selected as beneficiaries of the SME Instrument since its start in 2014.

ELIoT Pro joined the prestigious group of the most innovative European projects selected for funding from the SME Instrument (Horizon 2020) to complete development and bring the product to market as quickly as possible.