On May 24th Cyberus Labs has participated in PwC CEE Startup Collider Demo Day.  It was the finishing touch of the project but just another step in cooperation with PwC CEE Team, as the journey continues.
Cyberus Labs CEO, George Slawek was a guest of the opening panel discussion moderated by Joanna Kokosińska (PwC) where panelists (also: Szymon Szczepanowski of Vintom, Indrek Vainu of AlphaBlues) were dicussing opportunities and challenges of cooperation between startups and coroprations, as well upsides and downsides for startups working in Poland comparing to other countries.  A key takeways of the discussion were:
Corporations need to be more straightforward and open in working with startups
Startup ecosystem in Poland has still a lot of work ahead, although a huge progress has been made in the recent years.
After the panel discussion, Cyberus Labs COO, Marek Ostafil has presented Cyberus Key – password free, multifactor user authentication platform  to executives from the major corporations in Poland, unveiling also plans of Cyberus Labs to enter IoT market with dedicated cybersecurity solution – ELIoT Pro.
Details coming soon. Stay tuned!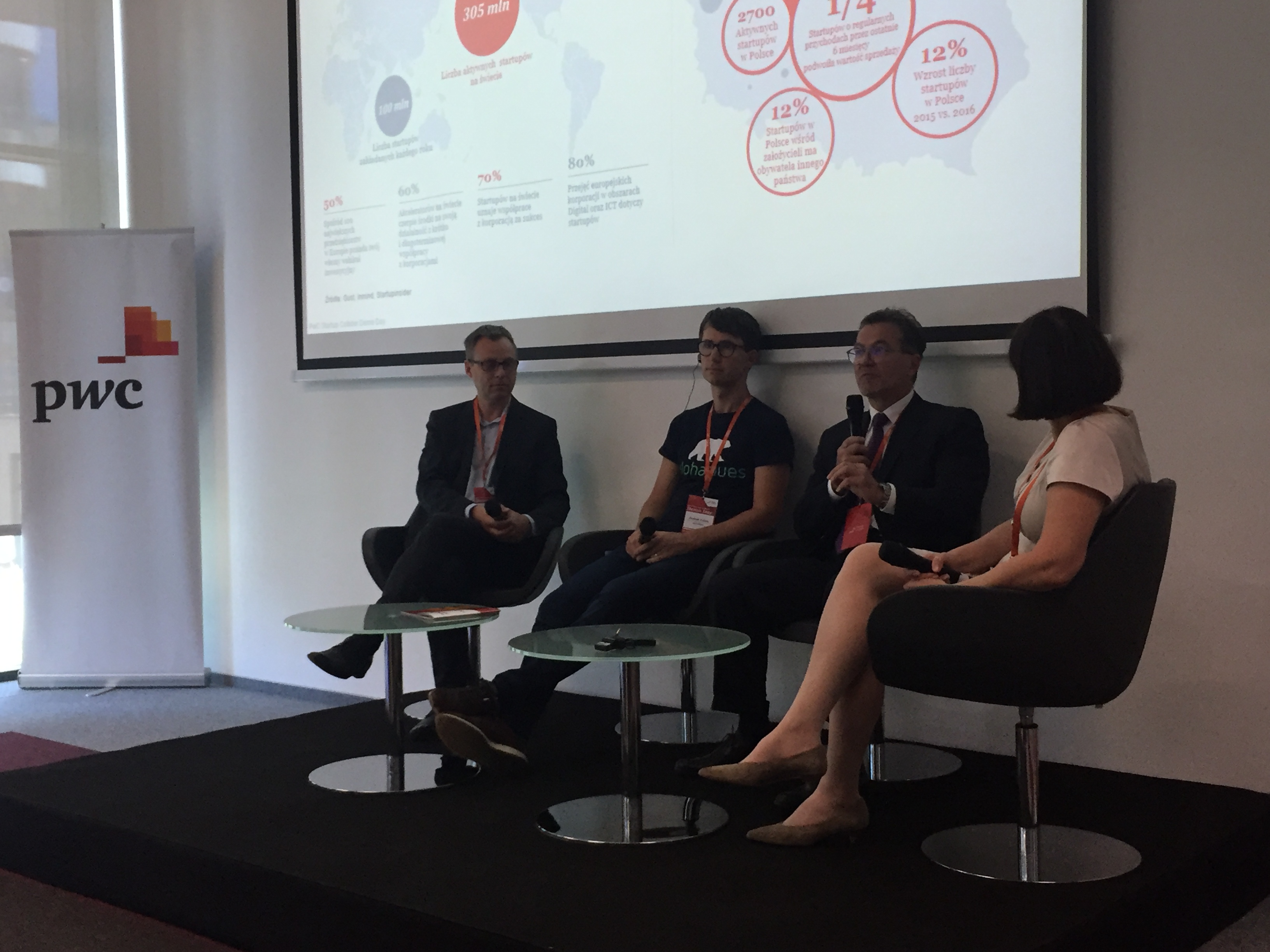 Cyberus Labs CEO, George Slawek during the panel discussion…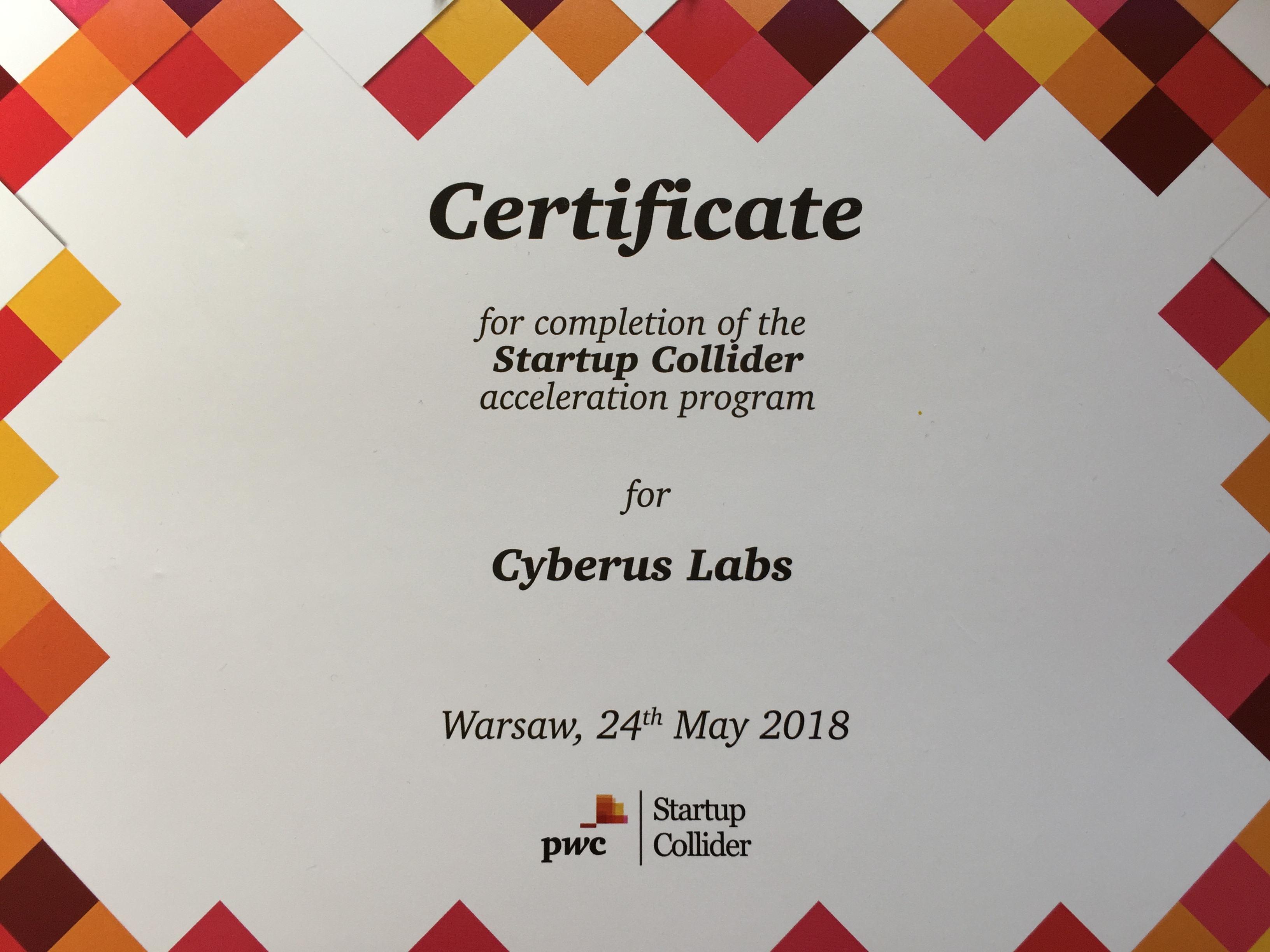 .. and THE Certifiate.