Cyberus Labs is proud to be selected and invited to the Presidential Palace to participate at the "Startups at the Palace – Cooperation" – an event organized by the Chancellery of the President of the Republic of Poland, Mr. Andrzej Duda. The aim of this meeting is to bring together startups and large corporations to talk about cooperation and build business relationships. Cyberus Labs was nominated to take part in this prestigious event by Startup Collider – PwC Polska.
Cyberus Labs' COO Marek Ostafil was representing our company at the Presidential Palace having meetings with CEOs and top level executives of the major Polish and international corporations, building future business relationships.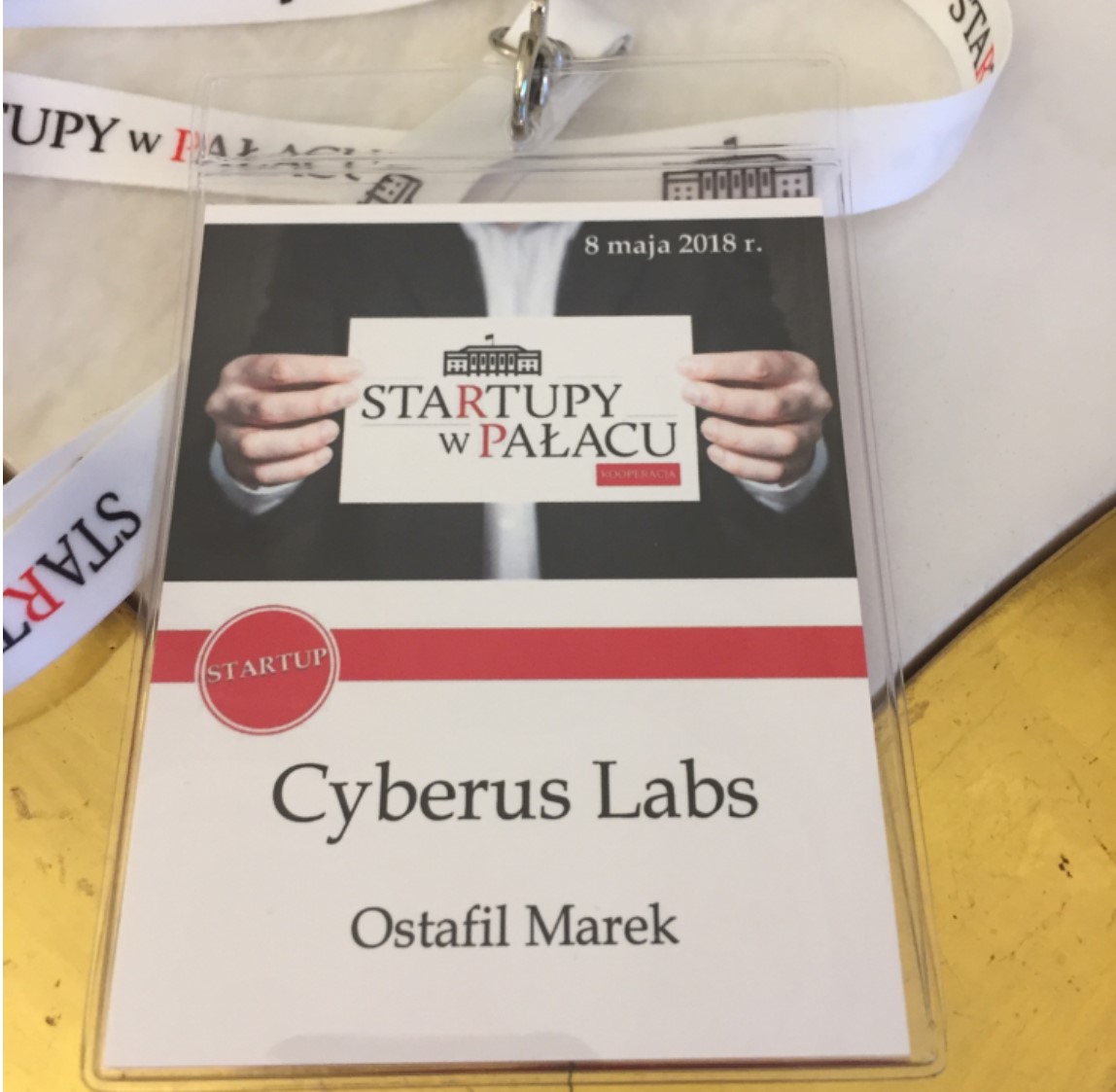 More info about the event you can find here.