On October 9th, Cyberus Labs and APA Group representatives presented the integration of the world's most comprehensive end-to-end cybersecurity solution for IoT networks – ELIoT Pro – at the APA Black House in Gliwice, Poland. The ELIoT Pro system will be used to secure user login processes with the smart building's NAZCA intelligent building management platform and provide secure authentication and communication between smart devices.
The launch event was attended by entrepreneurs, business partners, representatives of the Katowice city hall, Silesian regional government, cybersecurity experts from the Kościuszko Institute and scientists from the Silesian University of Technology.
The first fully intelligent APA Black House building in Gliwice, Poland, has been secured against cyber attacks by ELIoT Pro's comprehensive password-free system which offers complete security for IoT networks. From now on, building users can log in securely to its management system, without fear that their credentials will be intercepted by hackers and used to take control of elements of the building's Internet of Things systems.
Every day, millions of people log in to hundreds of websites, portals, banking services and applications using smart devices, putting them at risk from cyber attacks. While hacking a social media account can be associated with unpleasantness and loss of digital identity, hacking our bank accounts can deprive us of savings, and hacking our smart home and our smart cities can be a real threat to us and our loved ones.
As Robert Siudak, Advocacy and Strategic Projects Director of the Kosciuszko Institute, pointed out during his speech at the launch event, this can have an impact on every household. He showed an example of an attack in Kiev, during which six electricity flow control panels attacked stopped supplying electricity to 200,000 citizens during a twenty-degree frost.
Artur Pollak, President of the Board, APA Group, invited guests also for a tour of the famous Gliwice APA Black House – one of the most technically advanced buildings – managed through its intelligent system. He explained about integrating ELIoT Pro cybersecurity into the building:
"We are increasingly hearing questions from customers about the level of security in the application. Today, it is already obvious that we are required to provide information on various levels of security. Cybersecurity has become a critical element in investor decisions regarding the choice of the best building management system. We are all used to overcoming different authorization thresholds using online banking. This is a complicated process. Customers expect immediate action and results. This cannot be paid for without security. Building automation management must be efficient and comfortable. That is why we decided to use the intuitive approach of Cyberus Labs. A technologically advanced but fast way of authorization with immediate action. "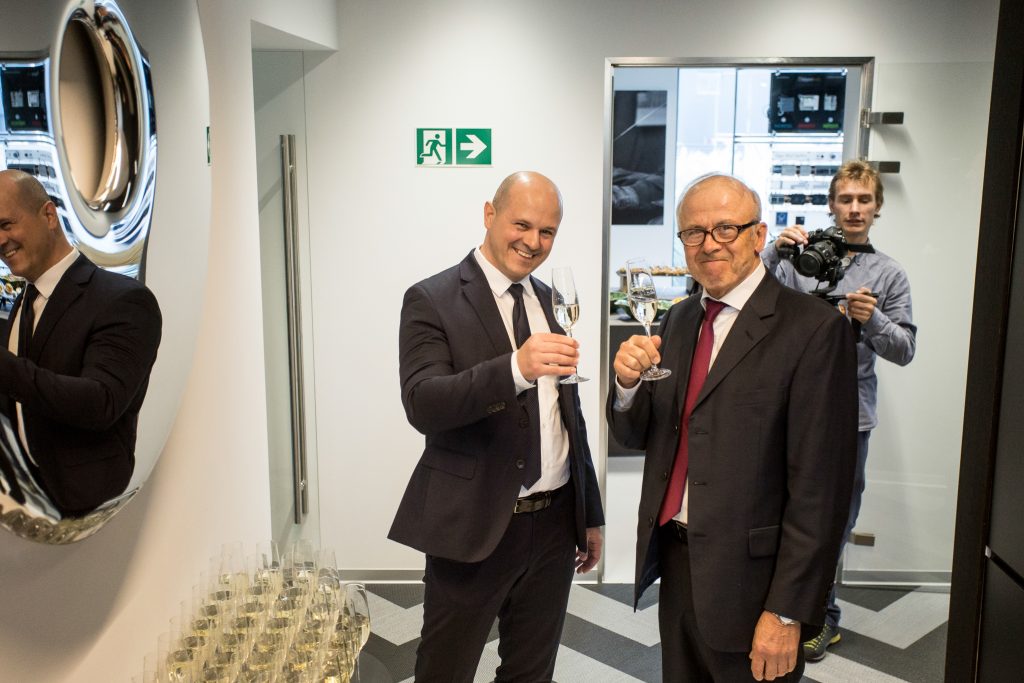 Marek Ostafil, Cyberus Labs Co-founder & COO, made the audience aware that security challenges are not a matter of the future but of the present:
"A hacker attack on a fridge might only be treated as a minor inconvenience. However, imagine if an unauthorized person hacks into a connected system and increases the temperature in a chemical plant – it could lead to an explosion. That is why it is so important that all elements of IoT systems are well protected.

Until now, most IoT devices have not been able to be properly protected because they did not have adequate computing power, memory, or power consumption capabilities to support complex encryption algorithms. From now, it is possible thanks to ELIoT PRO, which is designed specifically for IoT networks".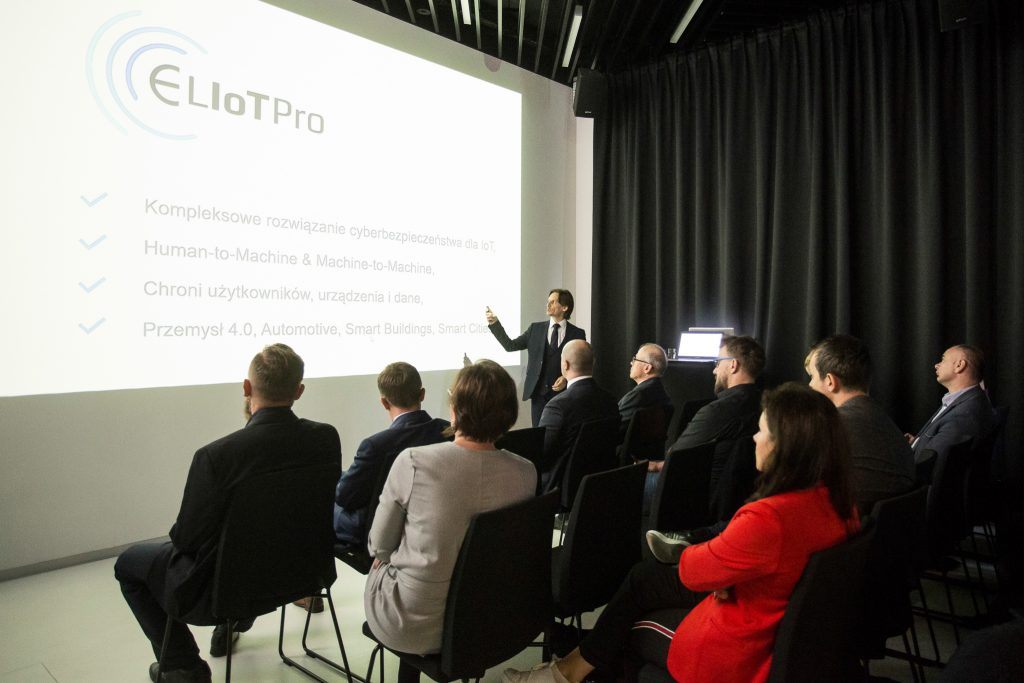 Robert Siudak, Advocacy and Strategic Projects Director of the Kosciuszko Institute, during his speech at the launch event, explained that technologies that increasingly affect our lives will also increasingly be technologies connecting not only themselves in the context of closed systems in the office or at home, but themselves in the context of the global internet. This will happen because 5G technology or the new generation of mobile networks will result in faster data transmission.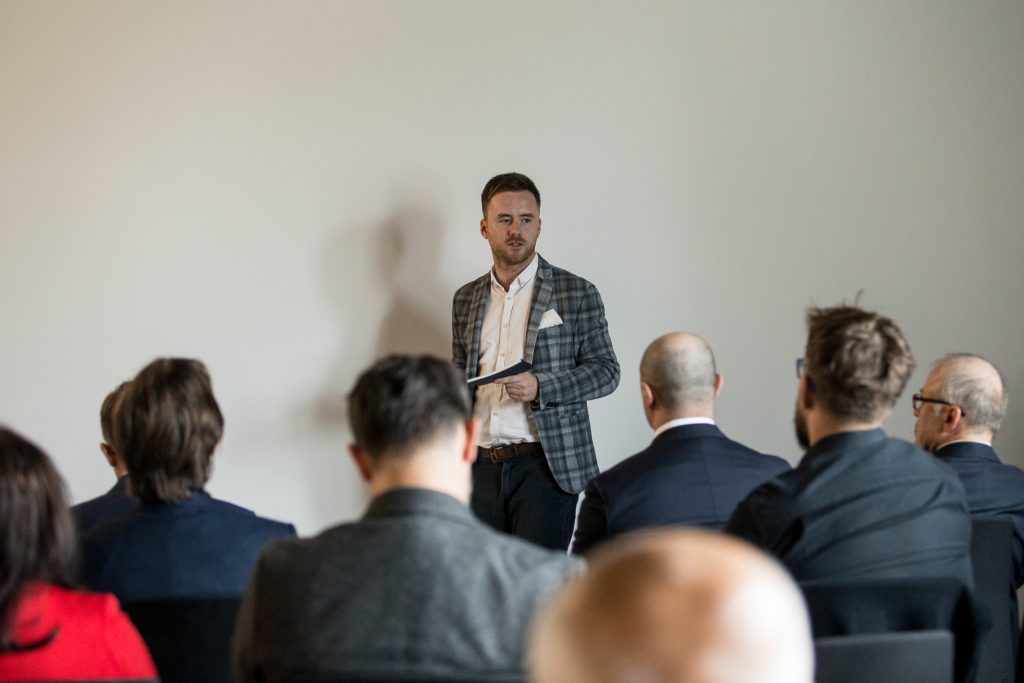 The launch event ended with an invitation for guests to participate at the official world premiere of ELIoT Pro at CYBERSEC on October 29, organized by Kosciuszko Institute and taking place at the ICC in Katowice,.
In addition to launching at CYBERSEC, ELIoT Pro will also be premiering at the same time at the IoT Solutions World Congress in Barcelona – one of the most important IoT events in the world.
Find out more about ELIoT Pro here.