Your IoT is now protected! The last component of the basic ELIoT Pro (Easy, Light IoT Protection) platform from Cyberus Labs closes the protective cyber security shield which ELIoT Pro offers, by adding predictive analytics and self-healing capability to the two previously implemented ELIoT Pro layers of Human to Machine (H2M) and Machine to Machine (M2M) security.
The comprehensive, mutually reinforcing mechanism of ELIoT Pro was built to eliminate the "weakest link" vulnerability present in all IoT systems, by fortifying each of the possible "weak links" in an integrated security wall protecting IoT systems.
The H2M layer eliminates the well-known Human "weak link" by eliminating the static credential, password vulnerability, thereby eliminating credential theft and phishing exploits.
The Self-Healing layer protects IoT systems from IoT component failures due to operational lifetime limits and from cyberattacks by implementing AI and remediation capability. Self-Healing anticipates device failure events resulting from Meantime Between Failure (MTBF) statistics and recognizes cyberattack patterns which may threaten system operations. The remediation aspect of Self-Healing creates a vital link between IoT system owners and device vendors via an API interface allowing for "Just in Time" device upgrades and replacements to keep IoT systems fully operational.
Regulatory compliance is now handled! Following in the footsteps of GDPR, with its severe enforcement regime, governments are now applying similar scrutiny to IoT cyber security. The UK Code of Practice for Consumer IoT Security, the EU Cybersecurity Act and the US Internet of Things (IOT) Cybersecurity Improvement Act of 2017 are all harbingers of significant compliance pressures soon to be facing the IoT community. The Self-Healing layer of ELIoT Pro provides a gateway for IoT Device Vendors to upgrade,
patch and replace devices at risk, in compliance with the rapidly evolving legislative landscape mandating active cybersecurity management.
The final milestone integrates all of the previous deliverables into a cloud or on premise solution, giving complete end-to-end protection for IoT users, devices and data. And, it's truly universal so it's easy to install with API, SDK functionality. A white-label option is also available.
"You can't provide cybersecurity protection by single point solutions. You have to address all the weak spots in one, self-reinforcing, comprehensive cybersecurity tool that protects identity, data, devices and systems from potential breaches as well as physical failure", said Jack Wolosewicz, Cyberus Labs Co-founder, Chief Executive Officer & Chief Technology Officer. "The industry recognizes the need for a complete solution and we are grateful to the European Commission for seeing this need as well, and for making the creation of this one of a kind system possible through the SME Instrument/ Horizon 2020 program", he added.
For further information please contact:
Cyberus Labs PR Team
office@cyberuslabs.com
NOTES TO EDITORS:
About Cyberus Labs
Based in Poland, with proven Silicon Valley experience, we're a team of cybersecurity specialists that
fully understand the new cyber threats faced by your business or organisation, whatever your size.
From traditional sectors who have fully embraced the digital age like banking and e-commerce to the fast-growing world of IoT, your consumers are under threat from hacking attacks in the form of phishing, identity and data theft, and much more. Put simply, we eliminate the risk of stolen passwords or credentials for both your users and devices – with our unique password-free authentication using one-time transaction codes. And that makes your users, data and devices more secure than ever before.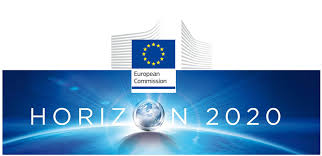 About Horizon 2020 SME Instrument
Horizon 2020 funds high-potential innovation developed by SMEs through the SME instrument. The SME instrument offers Europe's brightest and boldest entrepreneurs the chance to step forward and request funding for breakthrough ideas with the potential to create entirely new markets or revolutionise existing ones.
With SME Instrument and Horizon 2020 program European Commission acts as a courageous, bold and smart "angel investor". Because SME Instrument provides not only financing for the most outstanding European SMEs to develop their innovative solutions but also coaching and business development support. This is equally important to young and developing companies in their journey to success.

Cyberus Labs is the first Polish company selected for the SME Instrument grant in 2018, since the new evaluation process with pitching in Brussels was been introduced. To date, only 12 Polish SMEs have been selected as beneficiaries of the SME Instrument since its start in 2014.

ELIoT Pro joined the prestigious group of the most innovative European projects selected for funding from the SME Instrument (Horizon 2020) to complete development and bring the product to market as quickly as possible.