Press release
Katowice, February 4th, 2020
Cyberus Labs has completed another deliverable due as part of the EU's SME Instrument /Horizon 2020 programme, which demonstrates its potential for the automotive industry.
The aims of the most recent Deliverables were the implementation of the ELIoT Pro user authentication for secure car access technology and securing the car's own VPN network.
Within the most recent development phase, we have optimized ELIoT Pro user secure authentication based on Cyberus Key technology to the connected car. Based on ELIoT Pro's mobile app, it delivers ultra-secure active and passive keyless car access.
ELIoT Pro was designed to serve various different industries. It has proven its use in Smart Building by integration with the Building Management System NAZCA by APA Group we have showcased in October 2019 in 'Black House' in Gliwice, Poland.
The aim of this part of the project, successfully achieved, was to provide automotive sector with the solution that will be resistant to relay and SARA attacks. It also provides easy to use and secure integrated user authentication solution also to login to smart car's internal dashboard and VPN system.
With ELIoT Pro's latest delivery, now connected cars can also be protected!
We have provided two previously implemented ELIoT Pro layers of Human to Machine (H2M) and Machine to Machine (M2M) security supported with our Lightweight Encryption (LE) also for use in the automotive industry. We have demonstrated that ELIoT Pro can bring security also to this very demanding and security conscious industry that is still struggling with massive car theft problem.
The comprehensive, mutually reinforcing mechanism of ELIoT Pro was built to eliminate the "weakest link" vulnerability present in all IoT systems, by fortifying each of the possible "weak links" in an integrated security wall protecting IoT systems.
But there is much more this time:
ELIoT Pro system renders Cloning Attack useless thanks to our Lightweight Encryption methodology implemented for user to car (H2M) communication.
Signal Relay Attack (SRA) are also not possible thanks to use developed and adapted functionalities of our Lightweight Encryption so consequently the system can detect the attack and ignore it.
Thanks to its developed and adjusted functionalities, it also makes Signal Amplification Relay Attack (SARA) impossible.
This milestone also proves ELIoT Pro's universality and ease of use and implementation with API, SDK functionality. A white-label option is also available.
"The technology platform developed in the most recent development phase allows a cell phone equipped with a mobile app to operate as a mobile key fob for the purpose of demonstrating secure car door operations" said Jack Wolosewicz, Cyberus Labs Co-founder, Chief Executive Officer & Chief Technology Officer. 

"All data transmissions are encrypted by the LE algorithm to provide security of the communication and makes it impossible to use recorded transmissions as an attack vector. The automotive door lock/unlock operations demonstrate the ELIoT Pro as a solution to all known automotive door hacks. This technology platform provides auto manufacturers and subcontractors with long searched solutions to the security issues which have been plaguing the connected car industry. We are grateful to the European Commission for enabling us to provide such a solution, and for making the creation of this one of a kind system possible through the SME Instrument/ Horizon 2020 program", he added.
For further information please contact:
Cyberus Labs PR Team
office@cyberuslabs.com

NOTES TO EDITORS:
About Cyberus Labs
Based in Poland, with proven Silicon Valley experience, we're a team of cybersecurity specialists that
fully understand the new cyber threats faced by your business or organisation, whatever your size.
From traditional sectors who have fully embraced the digital age like banking and e-commerce to the fast-growing world of IoT, your consumers are under threat from hacking attacks in the form of phishing, identity and data theft, and much more. Put simply, we eliminate the risk of stolen passwords or credentials for both your users and devices – with our unique password-free authentication using one-time transaction codes. And that makes your users, data and devices more secure than ever before.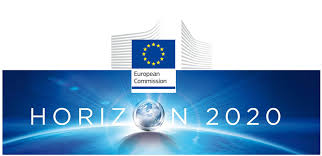 About Horizon 2020 SME Instrument
Horizon 2020 funds high-potential innovation developed by SMEs through the SME instrument. The SME instrument offers Europe's brightest and boldest entrepreneurs the chance to step forward and request funding for breakthrough ideas with the potential to create entirely new markets or revolutionise existing ones.

Cyberus Labs is the first Polish company selected for the SME Instrument grant in 2018, since the new evaluation process with pitching in Brussels was been introduced. To date, only 10 Polish SMEs have been selected as beneficiaries of the SME Instrument since its start in 2014.

ELIoT PRO joined the prestigious group of the most innovative European projects selected for funding from the SME Instrument (Horizon 2020) to complete development and bring the product to market as quickly as possible.