Press release
Barcelona, October 30th 2019
Cyberus Labs yesterday presented the world premiere of its simple-to-use and ultra secure IoT cybersecurity solution ELIoT Pro (Easy & Lightweight IoT Protector), simultaneously at both the IoT Solutions World Congress in Barcelona and the Cybersec Forum in Katowice, Poland.
The world premiere of ELIoT Pro will revealed the world's most comprehensive and universal end-to-end cybersecurity system specifically designed for IoT networks, protecting users, devices and data.
Now, IoT systems in the automotive, Industry 4.0, Smart City and Smart Building sectors will be better protected than ever, with ELIoT Pro completely eliminating the need for passwords – the weakest point in cybersecurity.
Jack Wolosewicz (Cyberus Labs Co-founder, CEO & CTO) presented ELIoT Pro live to the IoT Solutions World Congress in Barcelona – the largest IoT event in the world to get inspired with new ideas, solutions and people. The presentation will be simulcast in Katowice, Poland, at the Cybersec Forum – one of the most important cybersecurity policy making conferences in Europe.
During The Cybersec Forum in Katowice hosted by The Kosciuszko Institute, there was also be a demonstration of the very first pilot integration of ELIoT Pro with the smart city systems of the City of Katowice. The partnership between the City Office of Katowice and Cyberus Labs will increase the level of cybersecurity in the connected city, protecting its citizens from the threats of cybercrime.
In Katowice, we also had a pleasure to be part of the City of Katowice Exhibition, garnering a lot of attention of potential clients, media and cybersecurity specialists. It was a great occasion to promote our new solution, show its potential and bring attention to the rising challenge of cybersecurity and IoT.
"We're proud to have officially launched ELIoT Pro at two of the biggest events on the European tech calendar", said Jack Wolosewicz (Cyberus Labs' Co-founder, CEO & CTO), "With ELIoT Pro, we are introducing a revolutionary solution to IoT cybersecurity – removing the risk of stolen passwords or credentials and preventing, rather than reacting to, security threats. Our comprehensive lightweight encryption is specifically designed for the wide range of IoT devices to make any type of IoT networks safer than ever. The strong point of ELIoT is also that is designed to be fully compliant with current and upcoming EU legislation, so you can rest assured that your IoT network will be fully protected well into the future."
ELIoT Pro is the most comprehensive and universal cybersecurity solution available to protect IoT systems. By combining secure Human to Machine (H2M), and Machine to Machine (M2M) authentication and communication with revolutionary lightweight encryption specifically designed for IoT, ELIoT Pro makes IoT networks safer than ever before.
And, its AI engine creates an adaptive, self-healing IoT environment to anticipate system failures, identify attacks, and automatically react so users receive "Just in Time" device upgrades and replacements to keep IoT systems fully operational.
Following the premiere, ELIoT Pro has been featured in interviews for the TV, radio and the press.
ELIoT Pro has been developed thanks to received funding from the European Union's Horizon 2020 research and innovation program via the SME Instrument.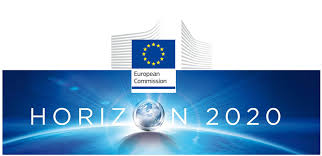 About Horizon 2020 SME Instrument
Horizon 2020 funds high-potential innovation developed by SMEs through the SME instrument. The SME instrument offers Europe's brightest and boldest entrepreneurs the chance to step forward and request funding for breakthrough ideas with the potential to create entirely new markets or revolutionise existing ones.
With SME Instrument and Horizon 2020 program European Commission acts as a courageous, bold and smart "angel investor". Because SME Instrument provides not only financing for the most outstanding European SMEs to develop their innovative solutions but also coaching and business development support. This is equally important to young and developing companies in their journey to success.

Cyberus Labs is the first Polish company selected for the SME Instrument grant in 2018, since the new evaluation process with pitching in Brussels was been introduced. To date, only 12 Polish SMEs have been selected as beneficiaries of the SME Instrument since its start in 2014.

ELIoT Pro joined the prestigious group of the most innovative European projects selected for funding from the SME Instrument (Horizon 2020) to complete development and bring the product to market as quickly as possible.