Press release
Katowice, October 30th, 2019
Cyberus Labs is proud to announce the official world premiere of its newest cybersecurity solution for the IoT systems – ELIoT Pro!
The world premiere of ELIoT Pro was revealed at the same time at the CYBERSEC FORUM in Katowice and IoT Solutions World Congress in Barcelona .
On the first day of the conference, via a live broadcast from Katowice, we connected with the event in Barcelona where Cyberus Labs' CEO & CTO Jack Wolosewicz presented ELIoT Pro's features and advantages.
It was great opportunity to raise awareness and to bring attention to the cybersecurity challenges in IoT, including the need for secure user and device passwordless authentication across industries.
The feature of ELIoT Pro that most impressed the audience was the 'Lightweight Encryption' concept and its capabilities so much needed to protect even the simplest smart devices.
In addition to revealing our new cybersecurity solution for IoT devices, it also provided a great opportunity for numerous meetings with potential clients from all over the world. Following the events, ELIoT Pro featured in video, press interviews and articles in international media.
ELIoT Pro has been developed thanks to received funding from the European Union's Horizon 2020 research and innovation program via the SME Instrument.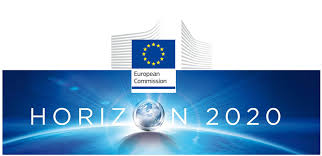 About Horizon 2020 SME Instrument
Horizon 2020 funds high-potential innovation developed by SMEs through the SME instrument. The SME instrument offers Europe's brightest and boldest entrepreneurs the chance to step forward and request funding for breakthrough ideas with the potential to create entirely new markets or revolutionise existing ones.
With SME Instrument and Horizon 2020 program European Commission acts as a courageous, bold and smart "angel investor". Because SME Instrument provides not only financing for the most outstanding European SMEs to develop their innovative solutions but also coaching and business development support. This is equally important to young and developing companies in their journey to success.

Cyberus Labs is the first Polish company selected for the SME Instrument grant in 2018, since the new evaluation process with pitching in Brussels was been introduced. To date, only 12 Polish SMEs have been selected as beneficiaries of the SME Instrument since its start in 2014.

ELIoT Pro joined the prestigious group of the most innovative European projects selected for funding from the SME Instrument (Horizon 2020) to complete development and bring the product to market as quickly as possible.