On June 13th at Impact'18 in Kraków, Cyberus Labs presented its success story of ELIoT Pro (Easy & Lighweight IoT Protector) – a project selected for funding by the SME Instrument (Horizon 2020) Program. We were invited to present our experience it during a workshop organized by National Contact Point for Research Programmes of the European Union Institute of Fundamental Technological Research Polish Academy of Sciences
Cyberus Labs Co-founder & COO – Marek Ostafil presented the company's "journey to the Horizon" and shared our experience of preparing the written application and the in-person presentation to the European Commission's Experts Panel in Brussels, as well as pointing to the benefits of the SME Instrument for SMEs.
Marek Ostafil underlined the most important aspects of a successful application – grant applications must not only be a innovative technological ideas but must make business sense, they have to have a strong social impact on everyday life of people (in our case ELIoT Pro is a cybersecurity solution providing security of human users, data and devices for any IoT network), but also that the European Commission is the best investor that SME can dream of – business oriented, supportive with knowledge of coaches and a willingness and vision to invest in highly innovative, game-changing projects.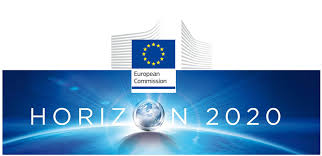 About Horizon 2020 SME Instrument
Horizon 2020 funds high-potential innovation developed by SMEs through the SME instrument. The SME instrument offers Europe's brightest and boldest entrepreneurs the chance to step forward and request funding for breakthrough ideas with the potential to create entirely new markets or revolutionise existing ones.
With SME Instrument and Horizon 2020 program European Commission acts as a courageous, bold and smart "angel investor".  Because SME Instrument provides not only financing for the most outstanding European SMEs to develop their innovative solutions but also coaching and business development support. This is equally important to young and developing companies in their journey to success.
Cyberus Labs is the first Polish company selected for the SME Instrument grant in 2018, since the new evaluation process with pitching in Brussels was been introduced. To date, only 12 Polish SMEs have been selected as beneficiaries of the SME Instrument since its start in 2014.
ELIoT Pro joined the prestigious group of the most innovative European projects selected for funding from the SME Instrument (Horizon 2020) to complete development and bring the product to market as quickly as possible.