We are honored to inform that Cyberus Labs had been invited to take a part in the official delegation of the Government of Poland to USA to talk about cooperation between Poland and the US in the field of cyber security. Our startup was chosen as one of two which was invited for this event.
The delegation was led by: Mrs. Jadwiga Emilewicz (Undersecretary at the Ministry of Development), Mr. Bartłomiej Grabski (Undersecretary at the Ministry of Defense), Mr. Piotr Dardziński (Undersecretary at the Ministry of Science).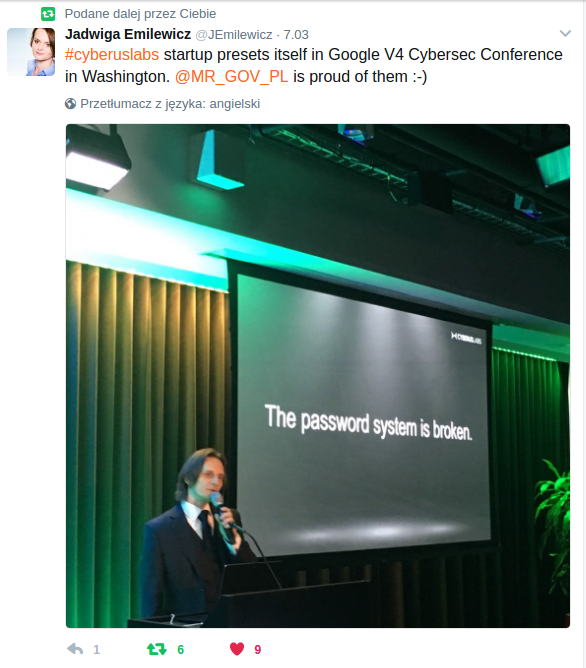 Marek Ostafil, Cyberus Labs' COO,  between March 6th – 8th participated among others in meetings with: Rudolph W. Giuliani, Chair, Cybersecurity, Privacy and Crisis Management Practice, Greenberg Traurig, LLP, US Senator Joe Manchin – US Senate Select Committee on Intelligence, Subcommittee on Communications, Technology, Innovation, and the Internet, as well as such companies like LockheedMartin and Raytheon.
MORE
.
During the visit in the US Cyberus Labs presented its password free logon system CYBERUS KEY at Google Inc headquarters in DC, as a guest of the international cyber security conference.