Press release
Katowice, February 22, 2019
It's great to be heading back to bustling Barcelona for the Mobile World Congress next week. Just two years after successfully introducing our unique password-free user authentication CYBERUS KEY, we're ready to do it all over again with our brand new IoT cybersecurity solution – ELIoT PRO.
We're pleased to say that following our success at the conference in 2017, last year we secured € 2M in co-funding from the European Commission's Horizon 2020 SME Instrument to develop ELIoT PRO. It's the world's first end-to-end cybersecurity solution for IoT networks, which eliminates the risk of stolen credentials to protect users, IoT devices and data.
A major threat to the mobile industry
Cybercrime is a key theme of the conference this year, and rightly so as it's a major threat to the mobile industry. This year, our Cyberus Labs team will be at the centre of 4YFN (4 Years From Now) – the innovation platform at MWC Barcelona. And while there, we'll be introducing ELIoT PRO for the first time and demonstrating an updated version of CYBERUS KEY that adds multi-factor authentication and geolocation as additional security layers.
With the global cost of cybercrime set to reach $2 trillion this year, one of the major themes of the conference is 'Trust & Identity'. From traditional sectors who have fully embraced the digital age like banking and e-commerce to the fast-growing world of IoT, almost every sector is under threat from hacking attacks in the form of phishing, identity and data theft, and much more.
Most complete end-to-end protection
Our IoT solution, ELIoT PRO is the most complete end-to-end protection against IoT cybersecurity threats including DDoS, cloning, Man-in-the-Middle attacks, and more. By combining secure Human to Machine (H2M), and Machine to Machine (M2M) authentication and communication with our Lightweight Encryption algorithm, we can make IoT networks safer than ever before.
So, if you're at MWC Barcelona next week, we're looking forward to welcoming you to our stall to show how we can help protect your system with our simple-to-use, secure solutions.
Visit our Cyberus Labs stall at the Startup Arena, Booth H.2 to meet myself George Slawek (CEO) and our CTO Jack Wolosewicz as we demonstrate CYBERUS KEY and ELIoT PRO on Monday 25th, Tuesday 26th and Wednesday 27th February.
See you there!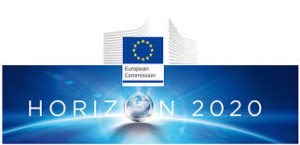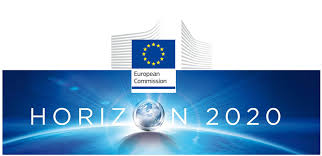 About Horizon 2020 SME Instrument
Horizon 2020 funds high-potential innovation developed by SMEs through the SME instrument. The SME instrument offers Europe's brightest and boldest entrepreneurs the chance to step forward and request funding for breakthrough ideas with the potential to create entirely new markets or revolutionise existing ones.
With SME Instrument and Horizon 2020 program European Commission acts as a courageous, bold and smart "angel investor".  Because SME Instrument provides not only financing for the most outstanding European SMEs to develop their innovative solutions but also coaching and business development support. This is equally important to young and developing companies in their journey to success.
Cyberus Labs is the first Polish company selected for the SME Instrument grant in 2018, since the new evaluation process with pitching in Brussels was been introduced. To date, only 10 Polish SMEs have been selected as beneficiaries of the SME Instrument since its start in 2014.
ELIoT Pro joined the prestigious group of the most innovative European projects selected for funding from the SME Instrument (Horizon 2020) to complete development and bring the product to market as quickly as possible.